In 2022, are you planning to spend more money on sponsored advertising on Facebook and Instagram? Are you curious about what other marketers are doing?
In this article, you'll learn about the existing metrics and usage benchmarks that you'll need to create a successful Facebook or Instagram ad campaign in 2022.
Spending on social media ads is on the rise
A lot of fresh money is flowing into social media advertising.
By the end of 2021, social media ad expenditure will have surpassed paid search for the first time and will have grown by 25%. (as interpreted by Marketing Charts from Zenith data) .
Many firms have been compelled to minimize their reliance on physical stores to sell their products as a result of the pandemic. This has resulted in a significant increase in brand direct-to-consumer spending.
According to Zenith, "much of this is new money to the ad market, [comes] from tiny firms that have had to migrate quickly to eCommerce to survive lockdowns, and from budgets that brands would have traditionally committed to retailers to secure physical shelf-space."
And who controls the majority of social ad spending?
You guessed it—Facebook and Instagram, its sibling platform!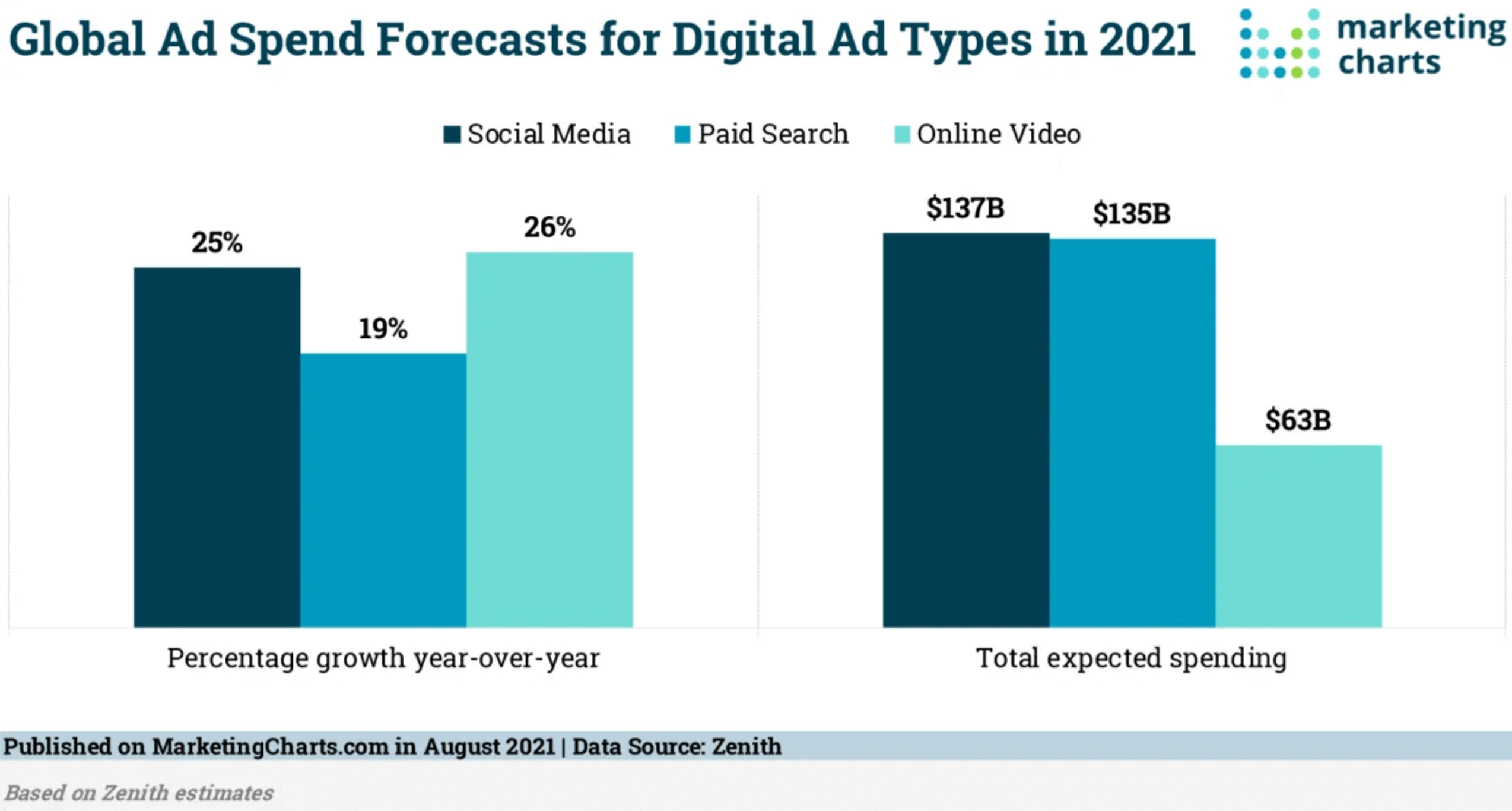 Benchmarks for Facebook and Instagram advertising
The rest of this brief will look at fresh benchmark data from Emplifi for Facebook and Instagram ads.
What has changed in overall spending by industry in the last five quarters?
The graph below depicts how much money different sectors spend on Facebook properties. To get a sense of how industry expenditure has increased during the year, look at the purple bars below (which occur at the start and end of each cluster).
The high rise and subsequent decline in the eCommerce area is an obvious standout. This is most likely a seasonal trend that peaked during the 2020 Christmas season.
Benchmarks for cost-per-click
If you want to see how your cost-per-click (CPC) statistics compare to that of other advertisers, the graphic below may be useful.
After that, find your region and compare your spending to the national averages until June 2021.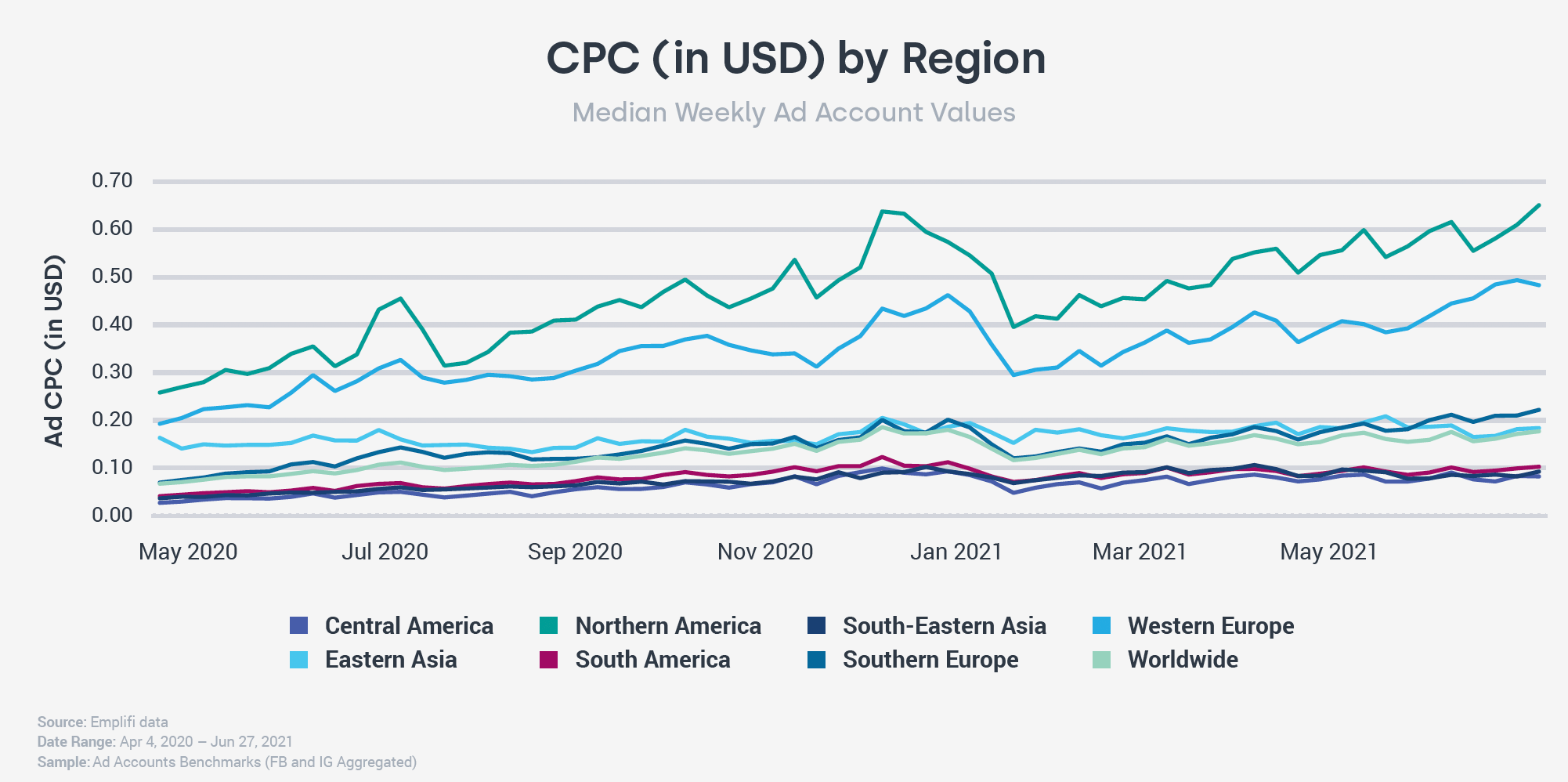 Again, there is a significant rise around the 2020 holiday season, with prices in North America ranging from $0.60 to $0.70 per click. However, the North American CPC rose steadily to an all-time high in the first six months of 2021.
The graph below is a composite of the regional graph above. The average global CPC statistics provided below clearly illustrate that foreign advertisers are drastically lowering them.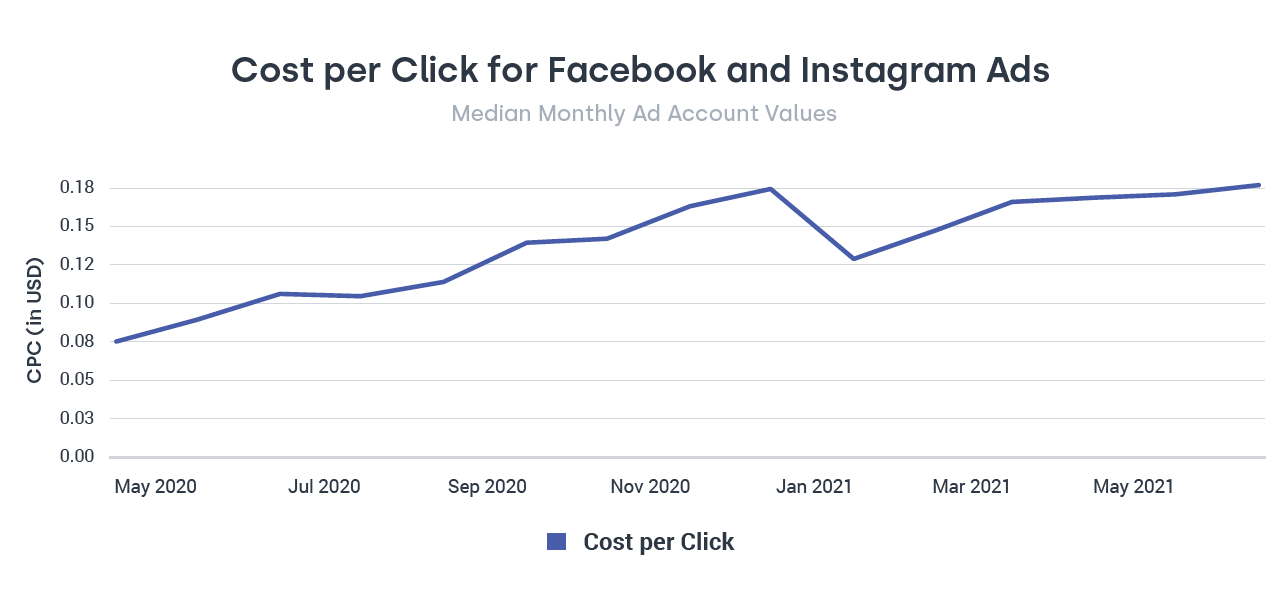 Benchmarks for Click-Through Rates
What is your ad's click-through rate (CTR)?
According to the graph below, it should be approximately 1%. Congratulations if you're much higher! You're outperforming the norm.
For retail ads on Facebook in 2020, the average CTR was 1.32 percent and 0.58 percent for Instagram.
This graph depicts the effect of placement on CTR.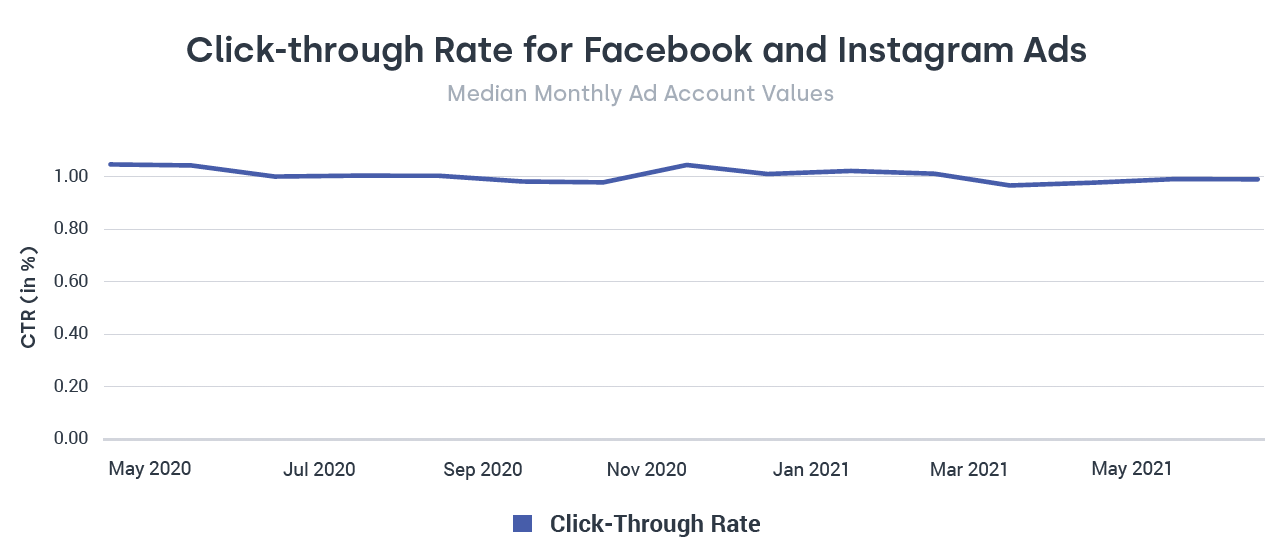 Intriguingly, in-stream video advertisements on Facebook have the highest CTR at 0.33 percent, followed by Facebook feed ads at 0.29 percent. In terms of CTR, Instagram advertising perform horribly.
The Facebook feed receives about 55 percent of all ad spend. The full breakdown is shown in the graph below.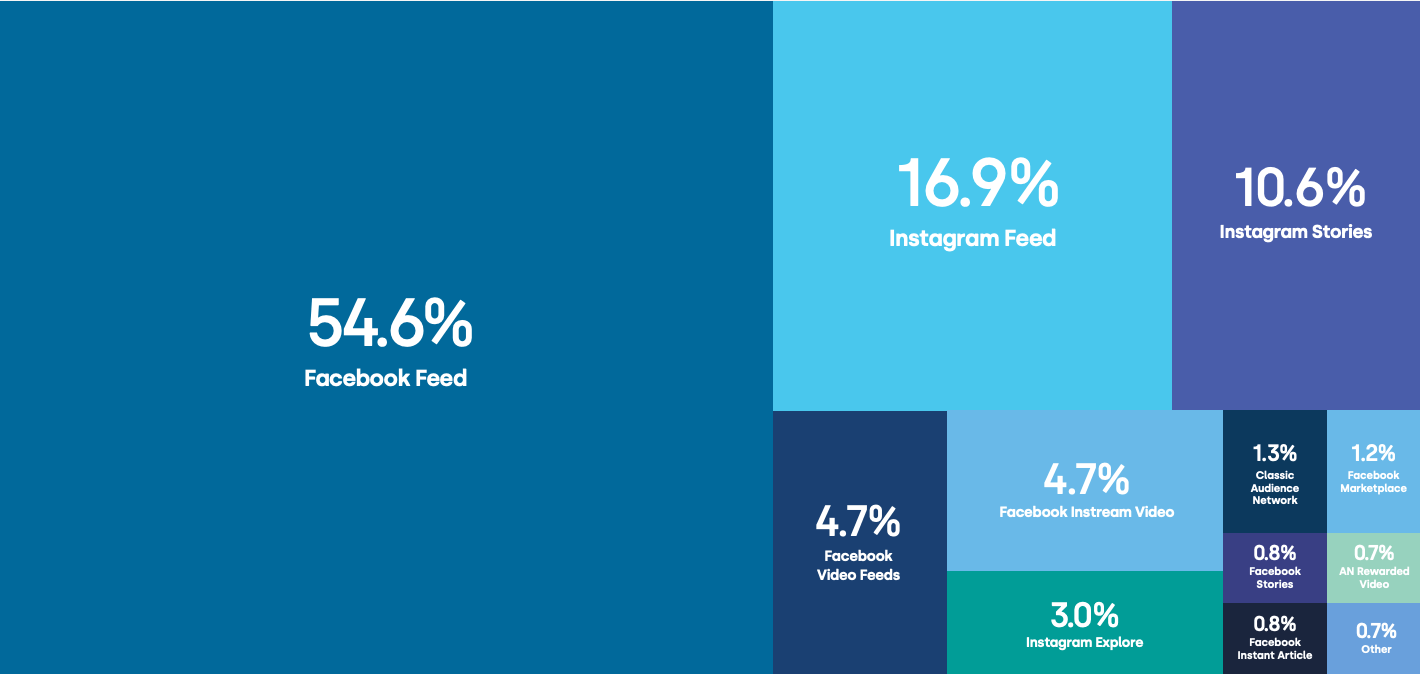 Consider using this information to better understand your ad performance in comparison to the industry averages, as well as how you're arranging your ad places.
Now that you've learned about the top digital marketing trends for 2022, it's time to get started. Why don't you take a look at some of our other articles?
https://aajneeti.social/b2b-lead-generating-companies/
https://aajneeti.social/b2b-lead-generation-whats-the-best-approach/
https://aajneeti.social/b2b-leads-generation-with-google-ads/
https://aajneeti.social/how-to-generate-effective-b2b-leads-using-facebook-instagram-ads/
Thank you and wishing to you very happy new year from Aajneeti Family